New Leader of district council elected
Published Friday 13 October 2017

A new Leader has been elected at Harborough District Council.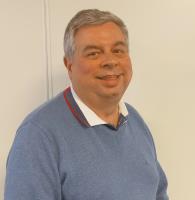 Councillor Neil Bannister will take over the role of Leader of the district council after a vote at a meeting of Full Council on Thursday 12 October 2017.
Cllr Bannister – who represents the Dunton Ward on the ruling Conservative party, takes over the role from Cllr Blake Pain who announced he was to step down from the role in September.
Cllr Bannister said: "It is an honour and a privilege to take on the role of Leader of Harborough District Council. I look forward to working closely with local communities, partners and colleagues to ensure a bright and prosperous future for everyone in the district.
"I'm aware the Council has some challenging times ahead and difficult decisions to make but I have every confidence in the skill and talent of our team that we will deliver the right result for the district."